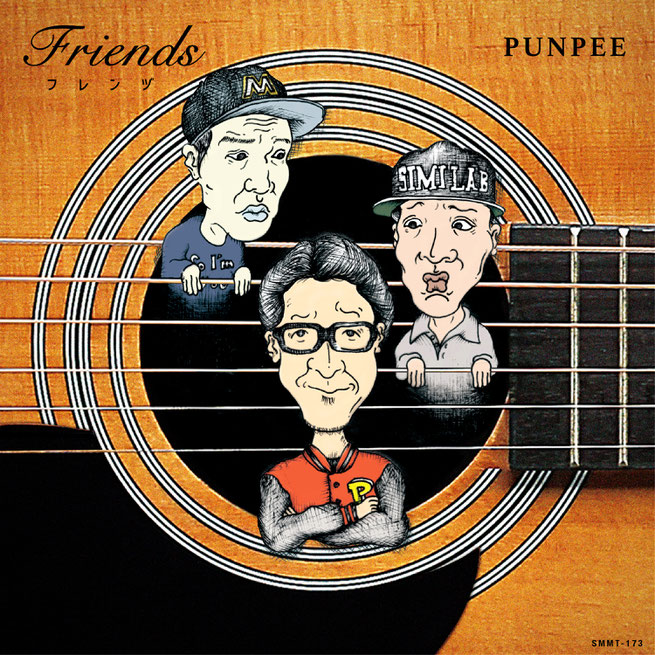 Artist : PUNPEE
Title : フレンヅ
Format : Streaming / DL
Release Date : 2021/12/15
No. : SMMT-173
Label : SUMMIT, Inc.
Produced by PUNPEE, Reginald Hargis
Lyrics by PUNPEE
Cuts by DJ ZAI
Additional Guitar by KASHIF
Mixed by The Anticipation Illicit Tsuboi @ RDS Toritsudai
Mastered by Colin Leonard at SING Mastering, Atlanta, GA using SING Technology® (Patented).
Cover Illustration by WATTER
Contain samples from "Fun" by Brick
Licensed by Lastrada Entertainment Company, Ltd. and Sony Music Entertainment
A&R : Takeya "takeyan" Masuda (SUMMIT, Inc.)
© 2021 SUMMIT, Inc.
■Info
2020 年に EP 作品「The Sofakingdom」を発表し、2021 年 3 月「Life Goes On ( あんじょうやっとります。) feat. OMSB」、4 月にはスカートと共作した「オッドタクシー」が、アニメ放送の主題歌として抜擢され話題となった PUNPEE。そして 2021 年の 12 月に最新シングルを発表。
「フレンヅ」と題された本作は、昨年 PUNPEE の慰安旅行企画「"Seasons Greetings'20"」の際に制作され、古くからの友人達へ向けた楽曲となっている。